Youtility
1. Marketing so useful people would pay for it.
2. The name of a New York Times best-selling book written by Jay Baer, President of Convince and Convert.
I've known Jay Baer for over 5 years (maybe 6?). Hard to remember at this point. Suffice to say, we've been colleagues and friends for some time now. In fact, I'd even go as far as calling Jay a mentor.
Other than the fact that I root for Michigan and he's a Indiana Hoosier (as can be seen in this picture from the IU-UM game at Assembly Hall this past year … which UM lost), Jay and I are usually on the same page when it comes to technology, marketing, (email) marketing, and the like.
I was very fortunate to sit down with Jay the other day – virtually via Skype, of course, as we chatted it up about his new book, Youtility. It took us about 5 mintues or so of "banter" (superheros, sports, Facebook, and so on) before we actually talked about the book, but …
Be sure to stick around to the end of the chat to hear the RAPID FIRE questions I asked Jay. Some of his responses my surprise you.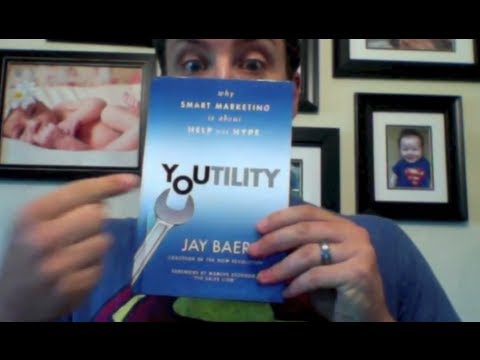 Can't see the video? Try watching directly on YouTube.
Oh, and I almost forgot! I pre-ordered 5 of Jay's books a few months ago. He also sent me a signed copy. Clearly, I have no use for 5 of the same books. I thought about using them as a stool, but then realized I could give them away – to you!
So, in order to be eligible to win one of my 5 copies of Jay's New York Times best-selling book, Youtility …
Brush up on the details of our #90DaysToEllen campaign. Cliffs Notes: An experiment to see if two Bryan Kramer and I can use social media to get lunch with Ellen DeGeneres in 90 days to help fight hunger in America. (We're in the final week!)
Donate whatever amount you want to Feeding America using this link. Important: YOU MUST USE THAT LINK!
Comment below letting me know that you donated.
The 5 people who donate the most money to Feeding America win the book!
Easy. Fun. Everyone wins. Right?
Finally, as mentioned during the chat with Jay, for whatever reason Amazon REJECTED my video book review. I have no idea why! So, if you are interested in my 1 minute, 39 seconds of thoughts on Jay's book – besides what I shared above – check it out!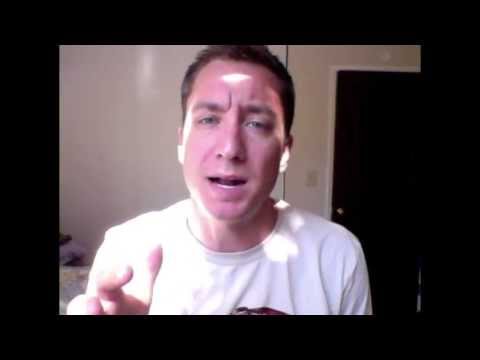 Can't see the video? Try watching directly on YouTube.
Don't forget to donate to Feeding America using this link to be eligible to win a copy of Jay's book!

DJ Waldow
Waldow Social
@djwaldow
{ 0 comments }